Thanksgiving Teen & Family Bonus Trip!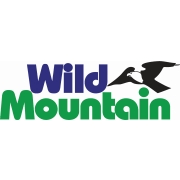 CANCELLED! The warm weather did not allow Wild Mountain's awesome snow making team to get enough terrain open for us to run the trip. We hope to see everyone next week!
With many families together for Thanksgiving, this is a special TEEN & FAMILY BONUS TRIP for Classic, Teen Sampler, Team Blizzard and Apprentice Instructor programs on Saturdays and Sundays. (Our younger SuperMites and SyperKyds start next week.)
We know you're wondering: Where's the snow???
Wild Mountain will start making snow on Wednesday evening. We will know by noon on Friday if they will have enough runs for us on Sunday. Please RSVP assuming Wild is ready! We will post a final decision on Friday.
Want to bring friends or family? Guests must be in 5th grade or older, must know how to ski or snowboard already, and must have their own equipment. We are unable to supervise equipment rentals. Guests must be pre-registered.
Important: You must have a 1Risk Waiver on file before we can issue a lift ticket to you in MN.
Lessons
There are no lessons on this bonus trip. If you are not yet comfortable skiing or snowboarding independently, please wait until next week for the first Regular Trips of the season.
Buses
We will be running limited bus routes for this bonus trip. If you are not riding from your regular bus stop, please verify your exact bus stop location!
| | | |
| --- | --- | --- |
| Bus Stop | Depart | Return |
| Chanhassen | 8:00 AM | 5:30 PM |
| Edina – City Hall | 8:15 AM | 5:15 PM |
| Mendota Heights | 8:45 AM | 4:45 PM |
| Minnetonka – Ridgedale | 8:00 AM | 5:30 PM |
| Plymouth West | 8:15 AM | 5:15 PM |
| Shoreview | 8:45 AM | 4:45 PM |
Final bus routes will be posted Friday