Retail Partners
We partner with leading ski and snowboard industry retailers to bring special opportunities to Blizzard families. Our partners are pleased to provide special discounts and great customer service for Blizzard members!  Please remember to present your Blizzard membership card to receive your discounts or promotions.
Thank you to our great retail partners! Visit these specialty retailers for their snowsports expertise and special offers just for Blizzard members!

Gear West Alpine located in Long Lake offers YOU and YOUR young skier a thoughtful selection of equipment and apparel for skiing and snowboarding. The GW staff are coaches and parents of young skiers and are passionate about all things skiing!  We understand your family needs.  We developed a special family area within the store to help make your ski shopping experience super easy and fun. Our goal is to find solutions to your skiing questions. Gear West Alpine also offers used equipment and a trade in program for junior skiers and riders. As for your feet, our specialty is creating the best footbeds for all foot needs, from youth to the mature skier.  Ask for Jeff, Lucas, Mark, Dugan, Jim or Isabel on your next visit.
Do you like biking, running or Nordic skiing? Check out the entire, unique Gear West Campus, GW Nordic features the largest selection of xc skis in the country, from recreation to racing, and the most experienced and passionate team members to help!  Gear West Bike and Tri offers Trek, Felt, Norco, and many more bikes and repair services for the entire family. At GW Run you can select from many models of run and walking shoes with expertise help to determine which shoe is best for YOUR gait.
Special offers! Blizzard skiers and staff members receive a 15% discount on full priced ski/board/winter related equipment and goods all season. Bring your Blizzard membership card to qualify for discounts!

Hi Tempo located in White Bear Lake opened in 1952 and specializes in ski equipment! They offer the best equipment and clothing and expert service to go with it. The FootLab Custom Fit Center began as a high performance boot fitting center and expanded into custom orthotics for running, hockey, work boots and general footwear. The FootLab has two full-time Certified Pedorthists on staff and offers fit and alignment solutions for even the toughest hard-to-fit feet including many Blizzard instructors. Hi Tempo offers junior, junior race (D-Team) and adult season-long lease ski packages.
Special offers: Members and staff save 20% off retail pricing in our snowsports equipment, clothing and service departments. Please mention and/or show your Blizzard card to take advantage of discounts.
A tradition of merchandise and service excellence since 1895, Hoigaard's, located in St. Louis Park, is a leader in outdoor equipment and apparel. Outstanding selection, product knowledge, and unparalleled customer service. Hoigaard's is the choice for performance gear and clothing whether you ski, snowboard, camp, paddle, hike, bike or in-line skate. The equipment Buy Back program is designed to go beyond the beginning level and give parents the confidence to know they have value for the investment in their children's equipment.
Special offers: Members save 15% on all regularly priced ski and snowboard merchandise and services! Discount is valid for the member only and expires February 28. Blizzard staff enjoy 20% off. Bring your Blizzard membership card to qualify for discounts!

Joe's Sporting Goods & Ski Shop is a family-owned outdoor sporting goods company located just off of Hwy 36 & Rice Street in St. Paul. Joe's offers a wide variety of outdoor gear such as skiing, snowboarding, fishing, hunting and camping. Their knowledgeable staff is there to assist you with your outdoor sporting goods needs. Back by popular demand is our kids Alpine Lease program – check us out!
Special offers: Members and staff save 20% off retail pricing of accessories in our ski & snowboard departments. Joe's also offers a $10 discount on all tunes and mounts in the Service Center. Please mention and/or show your Blizzard card to take advantage of discounts.

Pierce Skate & Ski is a 4th generation family owned and operated business located in Bloomington.  Since 1936 the goal of our *award winning & caring staff has been 'To provide our customers the finest in equipment, clothing & service through our own active participation in and passion for the sports that we sell'.  We are proud of the fact that Kristina Koznick, Tasha Nelson, Martina Sailer, Lindsey Vonn, Kaylin Richardson, Sterling Grant, Michael Ankeny, Matt Strand, Paula Moltzan, Isaiah Nelson & Camden Palmquist were all Pierce customers before they made the U.S. Ski Team. *The Pierce Staff has been recognized as the Midwest Ski Retailer of the Year a record setting 7 times.  Appointments are highly recommended for ski boot fitting(s) & equipment assessment and we will accommodate "walk-in" customers as best we can.  Appointments are not required for Clothing shopping or equipment drop off & pickup for Service.
Special offers: Members and staff save 15% off suggested retail pricing on ski equipment and clothing and get Race Rate on ski tuning. Bring your Blizzard membership card to qualify for discounts!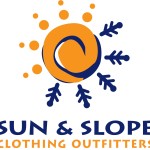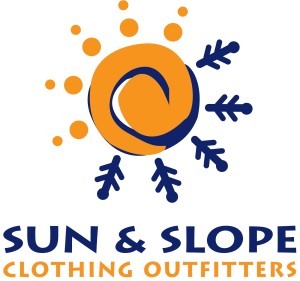 Sun & Slope is owned and operated in Wayzata by residents Robin and Jim McWethy. Robin and Jim have many years of retail and lake area community activity experience. Their goal is to provide customers with a fun and unique shopping experience and a great selection of quality merchandise at fair prices to satisfy a wide range of customers. The Sun & Slope staff is friendly, fun, knowledgeable and provides the best customer service available anywhere!
Special offers: Members save 15% off suggested retail prices. Blizzard staff enjoy 25% off. Bring your Blizzard membership card to qualify for discounts!

Our family bike, ski & snowboard shop's goal is to give you, our customers, the best service beyond your expectations, with the most friendly, knowledgeable and courteous staff. We are committed to offering the best value & quality in the bike, ski, snowboard equipment & clothing we sell. We specialize in custom boot fitting, custom insoles, expert ski & board tuning, quality bike repair, and fitting. We want you to enjoy your purchase, so much so that we guarantee the fit and performance of everything we sell. We look forward to your visit and appreciate your business! Season long and weekend equipment rentals available for the 2022-23 season.
Special offers: Blizzard members receive a 20% discount all year long! Bring your Blizzard membership card to qualify for discounts!
---
Community Partners
Thank you to our great community partners! Participate in a huge variety of programs for youths and adults all year, right in your own community!